Episcopal Vicar for Oxfordshire, Coventry & Warwickshire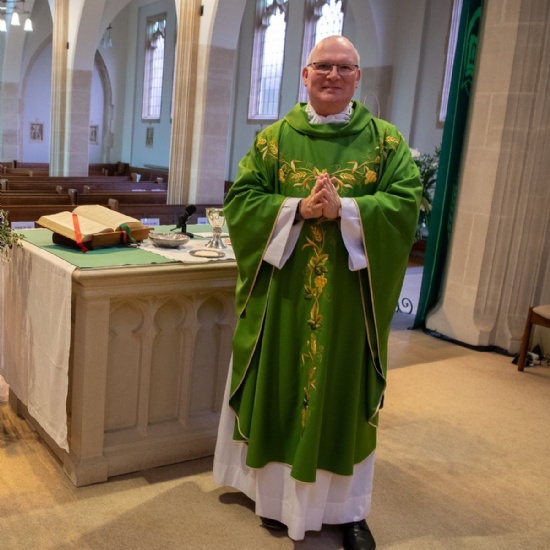 Canon Paul has been appointed as the new Episcopal Vicar. Archbishop Bernard writes ...
I am pleased to let you know that, following the Holy Father's acceptance of Bishop William Kenney's resignation from office as Auxiliary Bishop, I have appointed Canon Paul Fitzpatrick as Episcopal Vicar for the Pastoral Area of Coventry, Warwickshire and Oxfordshire, with effect from 1 September 2021.
I am extremely grateful to Canon Paul for taking up this new responsibility alongside his current duties as Parish Priest of Henley-on-Thames, Dean of the Oxford South Deanery and Chairman of the Care of the Clergy Committee. I know that you will keep him in your prayers and support him in his new rôle, serving the clergy and parishes of the six deaneries currently in this Pastoral Area.
I am also most grateful to Bishop William for his care for the Pastoral Area over the last fifteen years. Bishop William will continue to be available to celebrate the Sacrament of Confirmation and for other liturgical and ceremonial duties as required within (and on occasion beyond) the Pastoral Area, and I thank him for his readiness to serve in this way.