Re-opening for the Public Celebration of Mass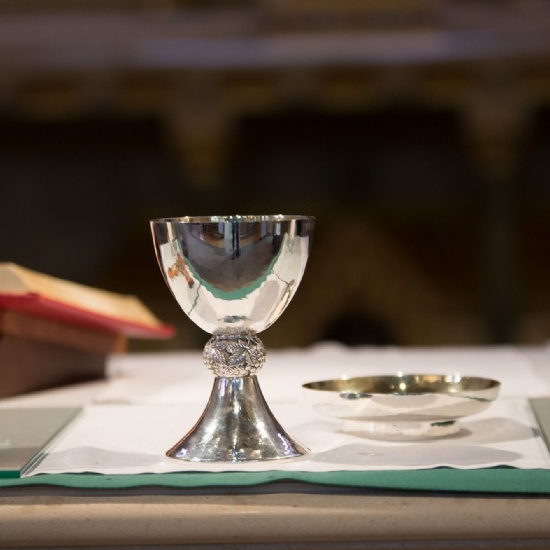 Public Masses will be Tuesday & Thursday at 10.00 am & Saturday at 6.00pm
It is vital that if you, or somebody else in your household have any of the symptoms of Covid-19 that you do not attend. Symptoms include:
• A high temperature
• New, continuous cough
• Loss or change to your sense of taste or smell
If you are able to attend Mass during the week, we would ask that you do this rather than attend on a Sunday.
Capacity for Sacred Heart is 40 people maximum. Please come early, if the Church reaches capacity or you do not wear a face covering, the stewards have been instructed to stop those people from entering. There cannot be any exceptions to this. Everyone must wear a face covering for the duration of being in Church, we will not provide face masks.
As you arrive you will be asked to use hand sanitiser and then shown where to sit. Please follow the instructions given by the stewards. There will be no altar servers assisting the priest. The homily will be shorter than usual and there will be no intercessions. There will be no sign of peace.
As the priest is about to receive Communion, he will raise the Host saying: "the Body of Christ" and the congregation will respond collectively "Amen". He will then raise the chalice, saying: "the Blood of Christ" and the congregation will respond by saying "Amen". After the priest has received Communion, he will continue with Mass. Following the final blessing, he will come to the bottom step of the sanctuary and distribute Communion. The Stewards will direct you when to come forward for communion.
Once you have received Holy Communion you will leave the Church, using hand sanitiser as you leave. Please do not congregate either inside or outside of church at the end of Mass. Please do not bring any unnecessary belongings as anything left behind will be disposed of.
I know that these measures will be difficult for people, but we must do all we can to protect each other.
Thank you for your continued support.
Fr Paul.
Please enter some content for your news story here.